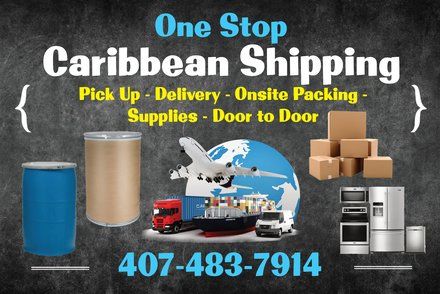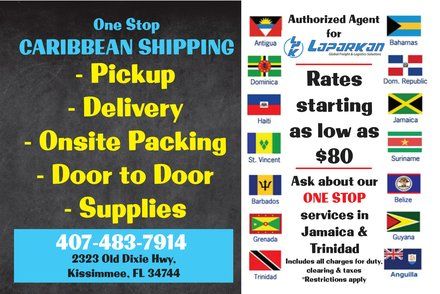 LET US DO THE PACKING!
Whether you live out of the country or out of state and you need to send a barrel, box, appliance, pretty much anything, we offer services to do it all for you. 
HOW IT WORKS
We offer a variety of boxes and barrels to choose from. If you are ordering the items you would like packed from online, simply have the items delivered to One Stop Caribbean Shop address with your name. We will keep in contact via email or whatsapp and I will send you pictures of the items as I receive them. Once the shipment is done payment can be made over the phone or through paypal and your shipment goes off!
We also ship TV's, Appliances, Tools, almost anything!
Call us at 407-483-7914 or 201-687-4743 for more information.
You can also contact us on Whatsapp at 201-687-4743
or email us at info@onestopcaribbeanshop.com